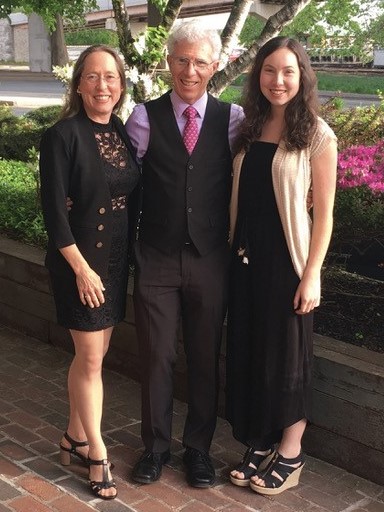 Dr. Moss with his wife, Joanne Goding, and their daughter, Jennie Moss
Founded in 1992 by Jeffrey Moss, DDS, CNS, DACBN, and joined shortly thereafter by his wife, Joanne Goding, Moss Nutrition is a progressive, creative, and growing family business. We specialize in helping doctors and patients discover why illness arises and what should be done in response.
We're not just here to sell products; we're here to practice a new way of doing business.
Learn more about us, the people who are here to serve you, below.
If you'd like to set up a consultation with Jeff, Joanne or Diana, please contact us.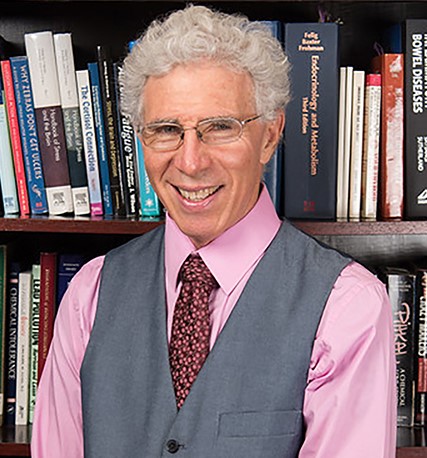 Dr. Jeffrey Moss is Founder, President and Co-Owner of Moss Nutrition.
Dr. Jeffrey Moss, DDS, CNS, DABCN, a graduate of the University of Michigan Dental School, employed clinical nutrition in his dental practice, and maintains a small clinical nutrition practice today. Founded 30 years ago, Moss Nutrition manufactures professional supplements; striving to be an integral part of your health care team by providing quality, research-based products combined with instruction on how to use them for optimal outcomes.
For over 35 years, Dr. Moss has been writing monthly newsletters providing review & commentary on controversial and cutting-edge issues facing the practice of nutritional medicine. Dr. Moss's relentless pursuit of knowledge in clinical nutrition complements his primary passion, teaching. A faculty member of the University of Bridgeport Master of Science program in Human Nutrition, he currently teaches classes on clinical assessment and vitamins and minerals.
He established the popular online course "Expanded Organic Acids & Amino Acids Testing", is a frequent speaker at teaching seminars across the country and has been a featured guest on various radio shows. His authentic enthusiasm and clear delivery of new insights and fresh, practical perspectives on the subject make him a well sought-after presenter.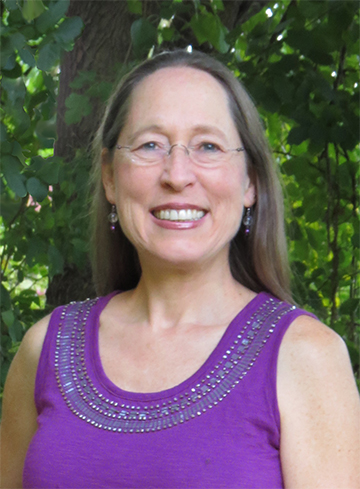 Joanne Goding, Vice President, CFO and Co-Owner
Joanne's passion for health and health care stems from the influence of her health & nutrition-oriented, artistic, entrepreneurial mother and her exercise & athletics-oriented, selfless, and "work is worship" directed father. Joanne is a self-described "Health Seeker". At a very young age, she realized that taking care of your health is the best way to enjoy a long, active, quality life - and that it costs less, too. She aims to spread this message.
A gifted artist; prior to joining Moss Nutrition, Joanne operated her own business for a decade as an illustrator and graphic artist, specializing in realistic pen & ink home portraits. With her experience as a sole proprietor, combined with past employment working for 2 different husband/wife owned family businesses, she is a self-taught business woman who understands the challenges of operating a small business and working with family.
At Moss Nutrition, she loves being part of a team, helping customers, being creative, and working towards a common goal. She oversees all marketing design: Website, print materials and email campaigns. Married to Dr. Jeffrey Moss, their daughter Jennie Moss currently works at Moss Nutrition as a marketing, operations and administrative assistant.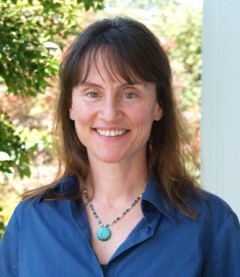 Diana Allen, M.S., C.N.S., Product Development Manager and Clinical Specialist.
Diana Allen, MS, CNS has a Master of Science degree in Human Nutrition from the University of Bridgeport and is certified as a Nutrition Specialist by the American College of Nutrition. She came to Moss Nutrition in 2011 with more than a decade of experience in the supplements industry, previously having served as chief techinical writer and Education Administrator at Pioneer Nutritional Formulas.
As Product Development Manager, Diana is involved in all aspects of new product formulations, research and development. She has a precise eye for detail and is committed to selecting the purest and most clinically relevant ingredients for our products. Diana creates informative, referenced Technical Sheets for all products and oversees label accuracy. She also contributes copy for marketing and promotional materials.
Outside of Moss Nutrition, Diana maintains a private practice in nutrition therapy. Her specialties include evolution-based natural foods nutrition, recovery from disordered eating, and digestive health and wellness.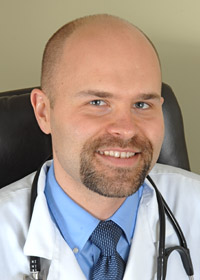 Dr. Nikolas Hedberg, DC, DABCI, DACBN, Chief Medical Officer
Dr. Nikolas Hedberg, DC, DABCI, DACBN a Chiropractic Physician, Board Certified Chiropractic Internist, Board Certified in Nutrition by the American Clinical Board of Nutrition, and an Herbal Medicine Fellow. Dr. Hedberg is the founder of the Immune Restoration Center in Asheville, NC where he consults patients worldwide.
He is the founder of the Hedberg Institute, an online functional medicine education platform for practitioners of all types who want to build a highly effective and successful functional medicine practice. Dr. Hedberg has been a speaker for many years in the functional medicine arena presenting on autoimmune disease and the connection between infections and chronic illness. Dr. Hedberg is the author of the book, "The Complete Thyroid Health & Diet Guide," a comprehensive guide to understanding thyroid disorders from a functional medicine perspective and how to manage autoimmune thyroid disease.
Dr. Hedberg hosts a monthly webinar, where he provides the tools needed to successfully treat patients, including specific supplement protocol guides. These carefully crafted presentations include everything from diagnosis to lab testing and more.
Read More about Dr. Nikolas Hedberg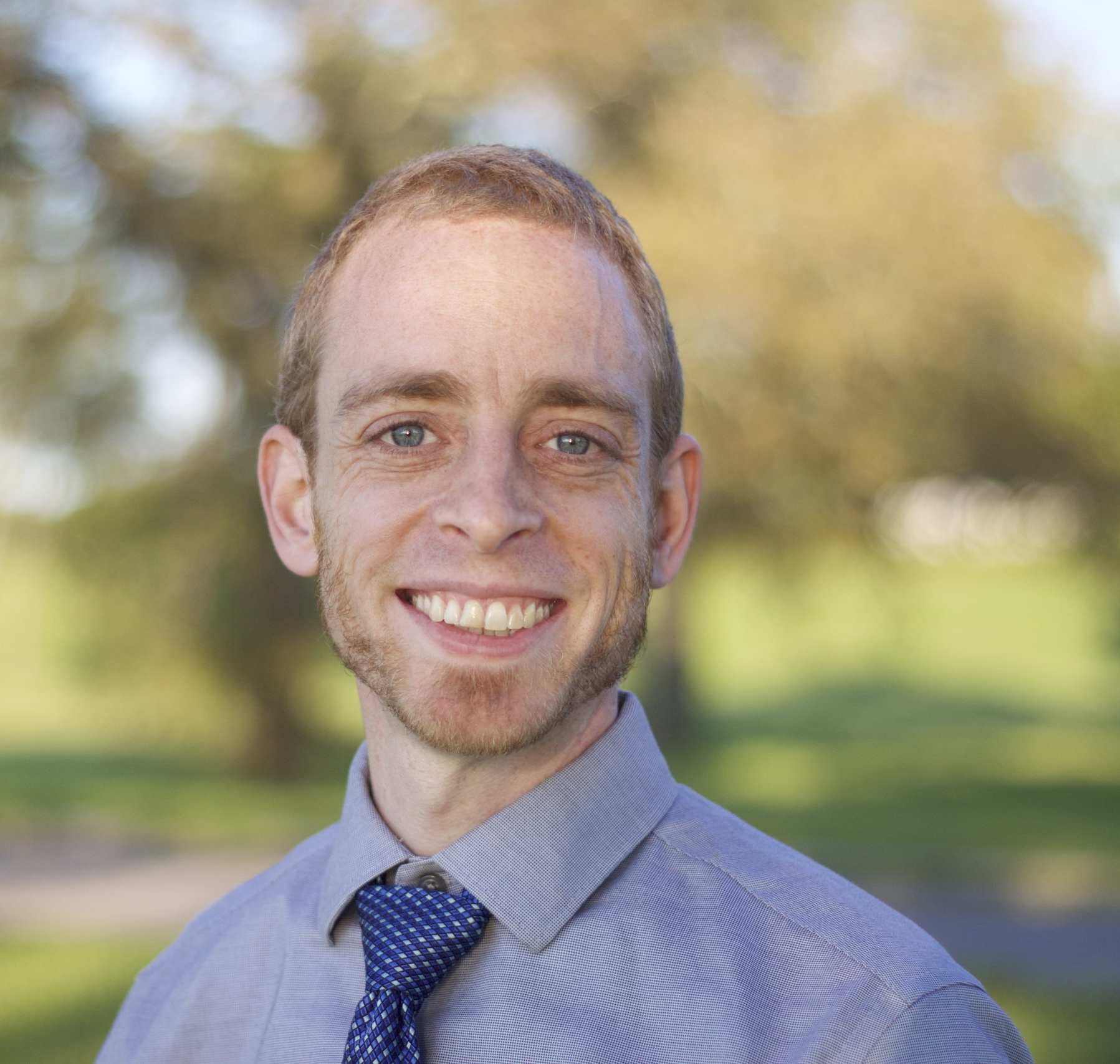 Dr. Joseph Mather, MD, MPH & TM, Medical Advisor
Dr. Mather is your premier Functional Medicine expert, having treated patients around the world, published research, and spoken at national conferences. Due to his knowledge and practical approach, he is frequently sent cases by Functional Medicine leaders and practitioners across the country. He graduated from the Tulane University School of Medicine and the Tulane University School of Public Health in 2011 and completed his residency in Family Practice 2014.
In his private practice, he is passionate about delivering cost-effective and practical care with a focus on GI health, environmental toxicity, and preventative medicine. He spends a lot of time helping patients suffering from complex and chronic diseases when other approaches have failed. When he is not working with patients you will find him playing with his three small children, exercising, meditating or playing the drums.
Read More about Dr. Joseph Mather